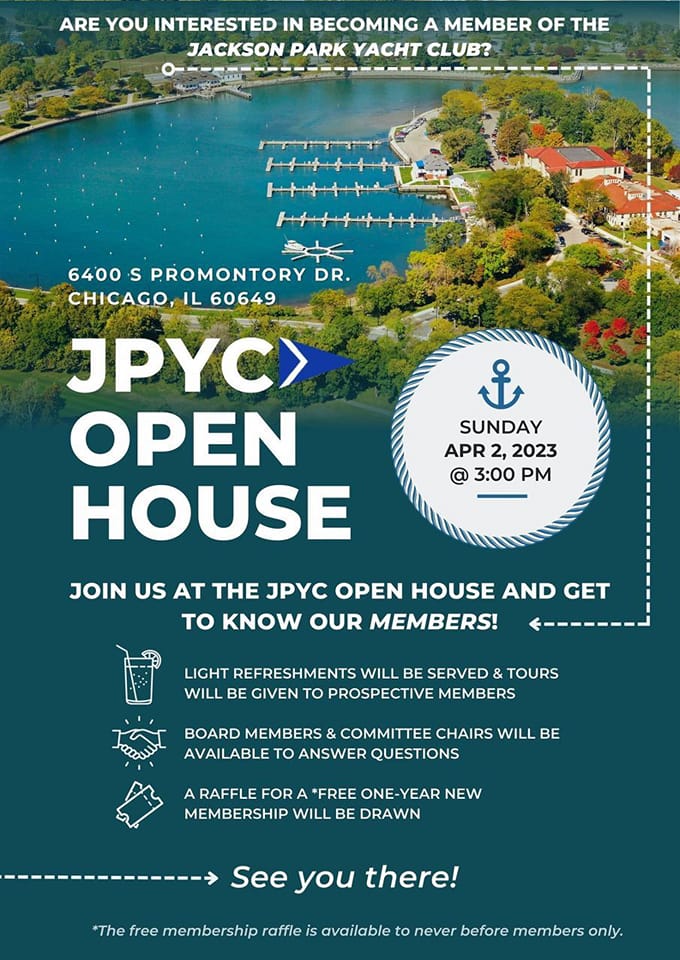 Are you interested in becoming a member of the Jackson Park Yacht Club?

Are you a member who knows someone who is interested in becoming a member? Maybe, you're a member who is interested in learning more about upcoming events, joining a committee or just networking with fellow members. If any of these apply to you, join us at the Open House and get to know our club and members.

Board members and committee chairs will be available to answer your questions. A raffle for a free one-year new membership will be drawn. Light refreshments will be served, and tours will be given to prospective members.

Note: The free membership raffle is available to never before members only.

See you there!
EVENT OPEN TO ALL MEMBERS AND NON-MEMBERS!
Sunday April 2, 2023@3PM
Register here.